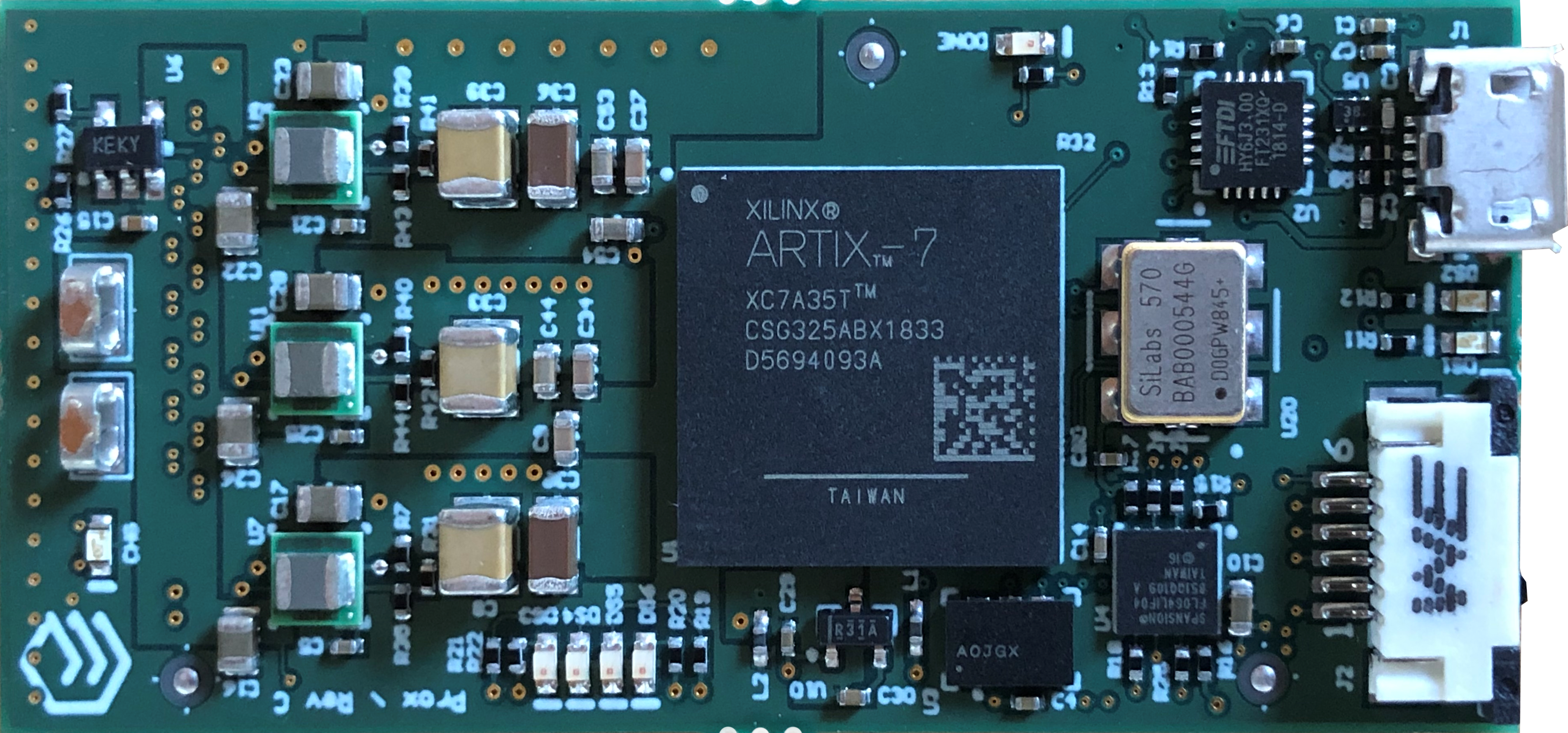 Technical Specifications
Compact format
Physical Dimensions 60mm x 28mm
Additional sensors maintain 28mm width format
High-Capacity SD Data Storage and USB Data Transfer
Multiple sensor currently available
High-Speed Magnetometer Sensor
Colpitts Oscillator-based Inductance Sensor
Acoustic Transducer Impact Sensor
Wide-Band FMCW Radar Sensor
Custom firmware solutions available
Custom sensor solutions available
FUZION FPGA
A powerful, compact, and extensible system for collecting multiple sensor inputs and generating intelligent Inferred DECISION-MAKING information. The System is Modular and customizable to suit the needs of the user. Developed as part of an ARMY Phase II SBIR effort for a Multi-Sensing Target Discrimination System for use in small-format missile systems, FUZION and associated sensors provide a flexible and powerful high-speed solution for applications requiring intelligent decisions to be made based on the input of multiple sensor inputs. Utilizing a Bayesian inference network, FUZION takes in multiple inputs at high sample rates and rapidly generates intelligent decision outputs needed. As the system was designed for missile systems it can collect sensor data and provide an answer within micro-seconds.
THE DOT
A Simple to integrate Low-Cost, Modular, and extensible system for collecting Environmental sensor Data. The System is Designed to provide usable data through a variety of use cases from agricultural monitoring to condition based maintenance programs. The Dot wireless sensor system provides a simple yet robust modular solution to prognostic sensor instrumentation data collection and prognostic reporting. The system solves the customers desire for a wireless sensor system that has the capability to easily integrate into existing environments without the need to route and install complex networks of power and data cables or disrupt the existing equipment configurations or installations. By integrating Dot wireless sensors into an existing work flow, the customer gains a real time look at the health of their system. By having real-time access to confirmation that machinery is operating within established temperature ranges, vibration levels, or other parameters, operators can more readily evaluate the performance of their operations. Instantly operators can be warned that a machine has stopped functioning, or a process has unexpectedly stopped allowing for immediate action to be taken.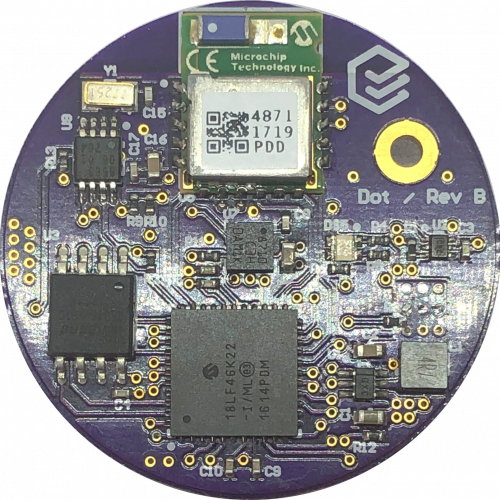 Technical Specifications
Compact format
Physical Size 37.5mm x 16.5mm
Additional sensors maintain size format
Low Power BLE Communication
Other connected sensors in development
Custom sensor solutions available
EngeniusMicro
focuses on developing advanced sensors, with focus in wireless sensors, low-power and energy harvesting systems, environmental, conditional, and instrumentation systems. Our engineers specialize in development of advanced sensor solutions designed to meet the needs of our customers. We provide the following services.
SENSOR SYSTEM DEVELOPMENT
Instrumentation, Environmental, Condition-Based Maintenance, and Event Monitoring
RADAR & LIDAR SYSTEMS DEVELOPMENT
FMCW, Radar Altimeters, and Laser Range Finding
WIRELESS SYSTEMS DEVELOPMENT
RF-Powered, Bluetooth, Wi-Fi, and Custom Protocols
POWER SYSTEMS DEVELOPMENT
Power Regulation, Power Conversion, and Battery Monitoring/Charging
SIGNAL PROCESSING & ALGORITHM DEVELOPMENT
Analog & Digital Signal Processing, Computer Vision, and Machine Learning
FPGA SYSTEM DEVELOPMENT
High-Density Low-SWaP Design, VHDL Development, High-Speed Data Conversion
ELECTRONIC HARDWARE DEVELOPMENT
Circuit Design, Schematic Capture, and PCB Layout using Altium Designer
SOFTWARE AND APPLICATION DEVELOPMENT
C++, Python, custom Scripting and Android and iOS App Development